Message in a Bottle
In August 2012 whilst beach combing on my local beach, (Portobello Beach) with my family, we found a message in a  bottle!!!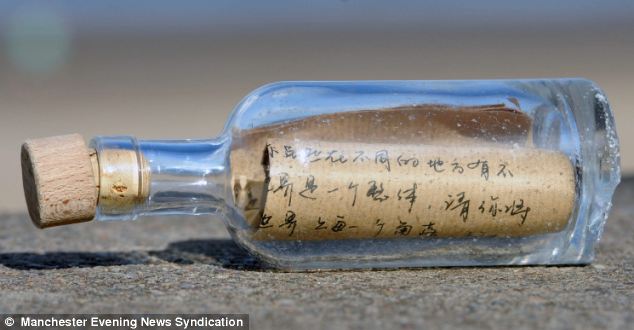 After taking it home I took photographs of it and put it on my Facebook Page – Beach Art. It was thee most beautiful letter written in Chinese Characters  on brown paper. Between a Beach Art customer who's daughter attends a Chinese School in Australia and a friend of my husbands we got a translation….And it was a beautiful LOVE letter.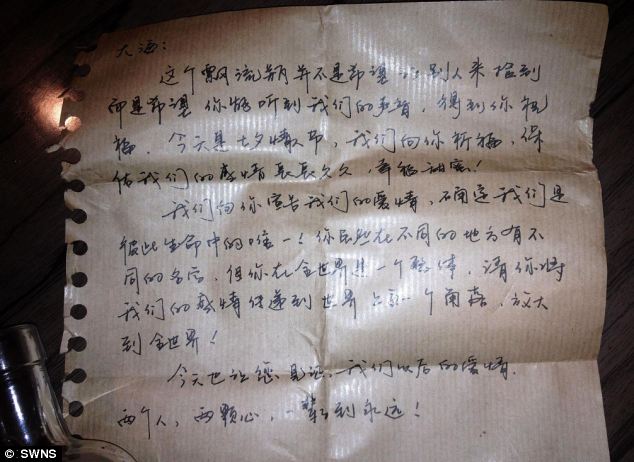 The story captured the public and everyone who follow my Facebook Page and the media. The story featured in 14 newspapers all over the world, websites and it got a spot on our local STV news with myself talking about finding the bottle and going down to the beach to film where we found it. And x2 photo shoots with myself and my 4 yr old daughter who first spotted the bottle on the sand.
The bottle then went on display at my daughters school/nursery school for all the children in the community to share in the story. Which in turn inspired the children to then make collages of sea pictures imagining the bottle on its journey and then making there own 'Message In A Bottle' to send out to the ocean.